All you need to know about the brands endorsed by World's best batsman Virat Kohli
India and Royal Challengers Bangalore's captain Virat Kohli has been said to be one of the most looked towards cricketer for brand endorsements. Earlier in the year 2020, Kohli was the only cricketer to make to top 100 highest-paid athletes by Forbes magazine. Virat Kohli is not only loved by his fans but also he seems to be a favorite of the brands as he gets too many offers to endorse them.
Let's take a look at some of the brands endorsed by Virat Kohli
Myntra
Virat Kohli and his wife Anushka Sharma were approached by Myntra during some time in 2019 to endorse it. As per the data, Myntra spent around Rs. 10 crores for the couple as a brand endorsement. The main motive to let the couple endorse the brand was to show the close association between Bollywood and Cricket.
Himalaya
In May 2019, Virat Kohli and Rishabh Pant agreed to be signed as the brand ambassadors of Himalaya. They together did a commercial for the brand.
"Himalaya is a trusted brand and one of my favorite brands too! I have been a patron of Himalaya products for a long time now. I look forward to a long association with Himalaya MEN," Virat said for the brand equity.
Wellman
Talking about the health supplements company Wellman, it approached Virat Kohli in July 2019 to promote its brand and he has done a few ad campaigns showing how Wellman products help achieve physical fitness for its consumers.
Great Learning
Virat Kohli has been endorsing the 'Great Learning' brand since September 2020. He has been a part of many of their campaigns which shows the importance of higher education.
Puma
Kohli, becoming the first Indian athlete, made a deal of 11-crore with the brand as being an ambassador. Kohli extensively promotes One8, which is a variant of Puma. The deal, as per reports, is active until the year 2025.
Mobile Premier League
Mobile Premier League (MPL), a Mobile eSports platform, approached the India captain in the year 2019 to promote their brand, right before the ODI World Cup. The deal, notably, is worth Rs. 12 crores.
Too Yum
Too Yum, a brand of Guiltfree Industries Limited, signed a deal with Virat Kohli around two years ago. The motive behind signing Virat Kohli was to break the belief that fit and healthy people cannot eat chips and that Too Yum is a multigrain hip that is healthy to eat.
Manyavar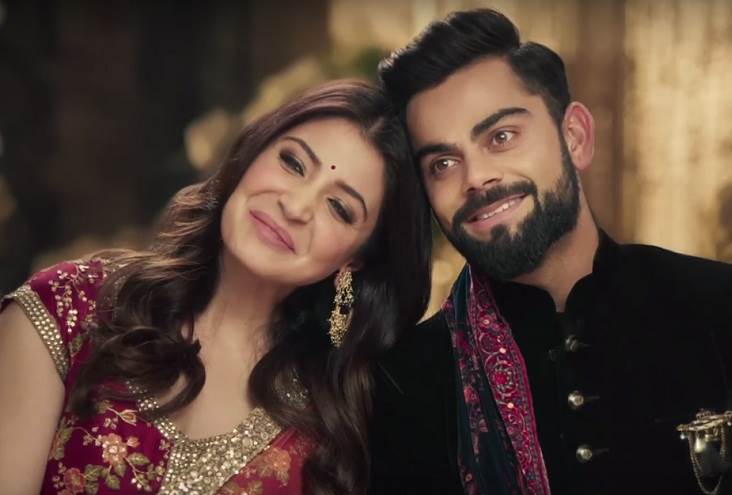 Manyavar signed Virat and Anushka as their brand ambassadors two years ago. They both have done a few commercials for ethnic wear.