IPL 2021: 3 Mumbai Indian players who are likely to be benched for most of the season
Mumbai Indians are on a rampage, having won five titles the last eight seasons
The Mumbai Indians (MI) had an amazing IPL season last year. They managed to make the trophy theirs after a very competitive season, for the fifth time in the last eight years. And of course, the credit for their success goes to the team management who made the players work harder. Also, they have ensured that the core team has enough exposure.
Mumbai Indians' playing eleven is so strong, that even Chris Lynn failed to be a part of it in the last season. MI as a team, is so powerful that even their benched players could make another lineup. They have some amazing players for their bowling attack such as Jasprit Bumrah and Trent Boult. Seems like, this team, MI made it clear to be one of the strongest teams.
Talking about the strong team, MI lineup implies that some of the talented players will have to wait for their chance as they will have to be benched. Therefore, if MI manages to qualify for the early playoffs, then only the benched players will be able to play on the filed. Or if, unfortunately, any regular player gets injured, the bench will play as a substitute for them.
So, let's take a look towards the MI players who are most likely to warm the benches for the IPL 2021 season:
ADITYA TARE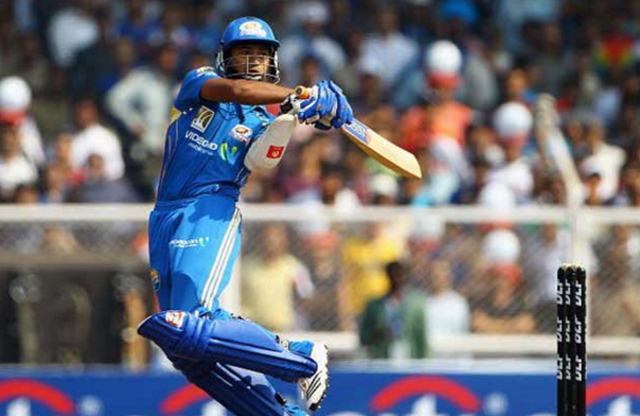 Aditya Tare, always remembered because of that one ball off James Faulkner, where he whipped the ball his legs to send it into square leg's stand at Wankhede. But since then, Tare seems unable to establish himself as a regular member of the squad.
Aditya was a part of MI team till 2015, where he had won two trophies with the franchise, and in 2016, was picked by Sunrisers Hyderabad (SRH) but he failed. The same scene was repeated later on when he was picked by Delhi  Daredevils, and further on he returned to MI.
As an experienced IPL player, Tare has only sored 339 runs, with a mediocre average of 14.12, it doesn't seem to help him to secure a spot in an already strong team like Mumbai Indians.
ARJUN TENDULKAR
Arjun Tendulkar was picked by the Mumbai team management during the IPL 2021 auction. Most of the fans have stated that he was selected as he was Sachin's son, but the management clarified that they picked him because of his skills.
Arjun has become a net bowler for Mumbai Indians since 2019. Arjun made his senior cricket debut for Mumbai Indians during the Syed Mushtaq Ali Trophy. But during the game, he only picked two wickets. Adding on, he had an economy of 9.57 which will not work in favor of him as many veteran will be warming the benches. As of now, the chances of Arjun making it to playing eleven is very low.
DHAWAL KULKARNI
Dhawal Kulakrni is a swing bowler who can trouble the batsman with his accuracy and amazing swing performance. During his initial years, he was a part of Mumbai Indians and Rajasthan Royals squad. He was a phenomenal player ad he made it to Indian squad.
Over the years, Dhawal has never managed to be a part of playing eleven regularly. The MI management may let him play a few matches if they get the playoffs comfortably. With a mediocre rate of 8.26, he may not get chances upfront in the tournament.